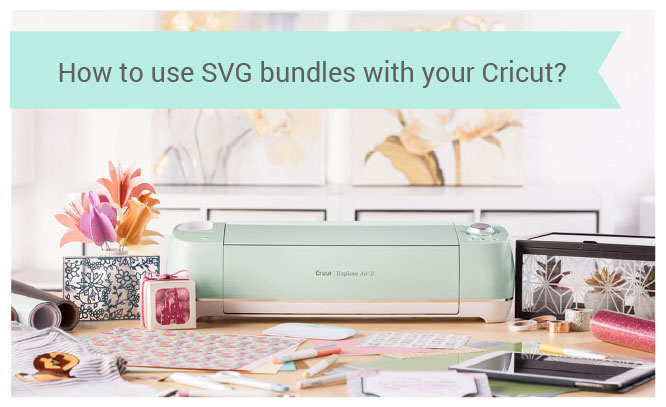 Have you seen our SVG Bundles? The SVG Bundles are the real hot deal when we speak about SVG files. It's a perfect option to have multiple SVG designs at once for a good price.
But let's speak about how to use the SVG Bundles. First of all, we should see what Bundle contains – if the bundle will contain 1 SVG file with all objects in it or we will have an archive of many SVG files. Where can we see it?
We can find this info in the product description: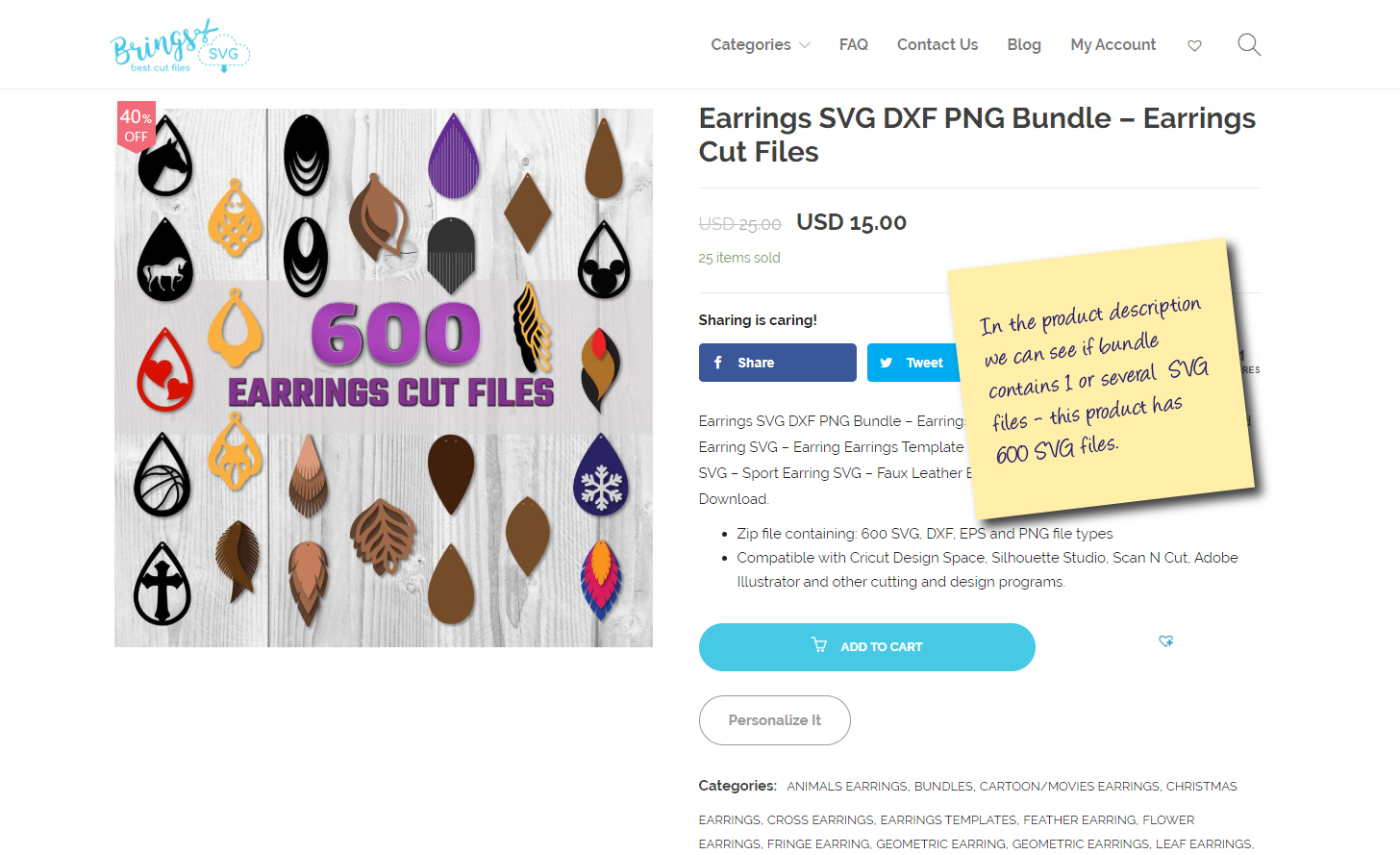 And depending on if the SVG bundle contains 1 SVG file of 600 different SVG files the usage will be a bit different.
Let's take a look at both options:
Option 1 – How to use SVG Bundle if it contains multiple SVG files
You will download 1 zip archive with all SVG files in it. So you will need to unzip it in some folder, where you will see all the files.
Just choose the one of your SVG Bundle files you wanna use and upload it to your Cricut design space.
Option 2 – How to use SVG Bundle if the SVG bundle contains only 1 SVG file.
If your SVG bundle contains not too many objects there probably will be only 1 SVG file with all elements on it.
If the SVG bundle contains only 1 SVG – does it means that I need to process all files together at once? No! Sure you don't need to cut all elements your bundle consists if you need only 1 or 2.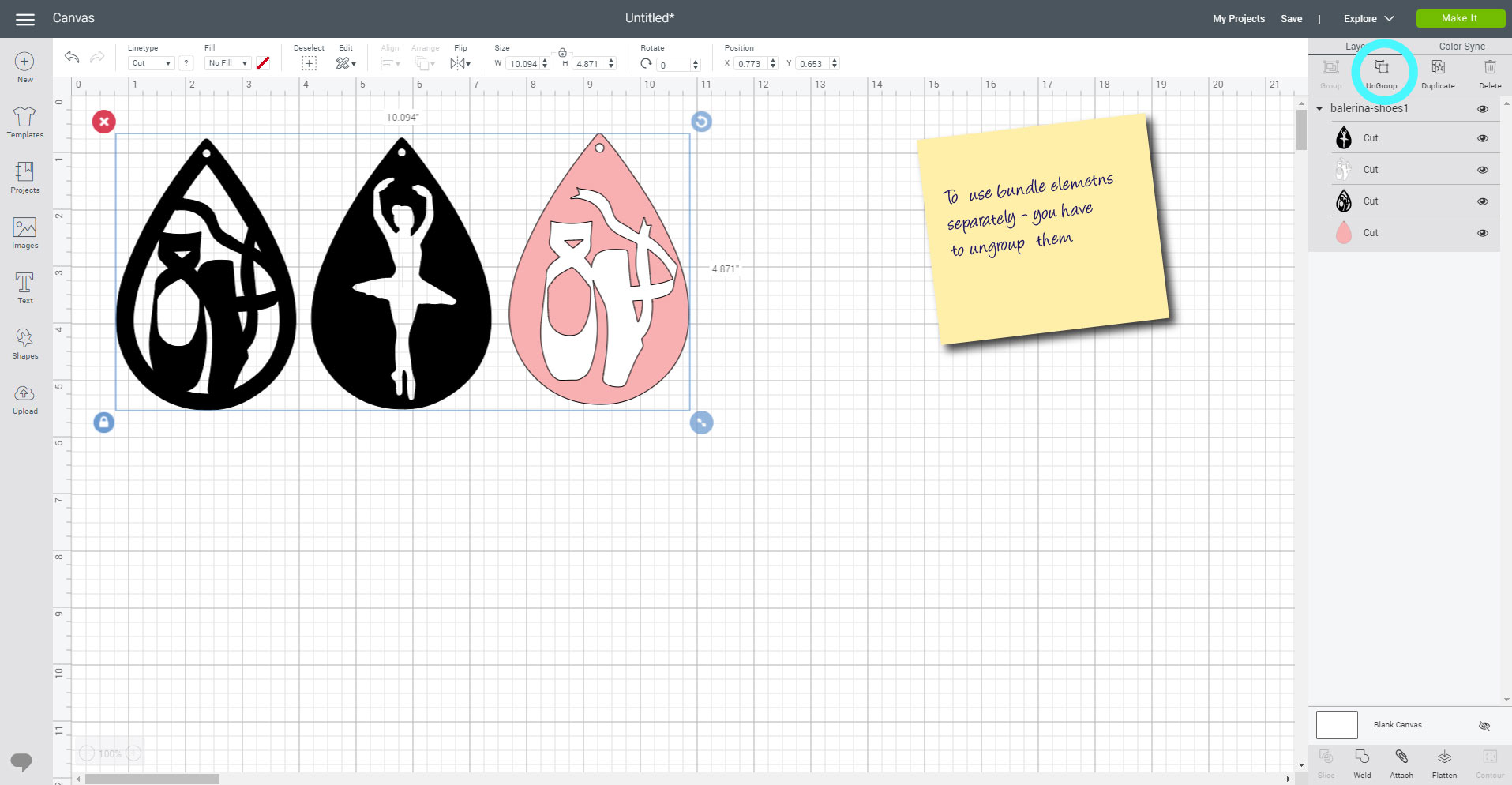 You need to upload it to your Cricut design space and UnGroup it. After ungrouping, the objects will be split and you will be able to use only one or a few of them. And yes you will need to delete the rest.
What is the difference between SVG Bundles? Which option is better?
There is no difference from the Cricut cutting point if How the SVG bundle was made – does it contains only 1 file or 600 – in any case Cricut will use it in same way – it will cut the objects you want to cut. Just if the objects are located together you will need to ungroup the SVG Bundle and delete the objects you don't want to use. It may take some short time but in first option, you will spend time to find the right SVG to process in a folder, so both cases take more or less the same time. And yes still both options give you a lot of space for creativity as you have much more objects for a good price.
Still didn't check our Bundles? Do it now – here!